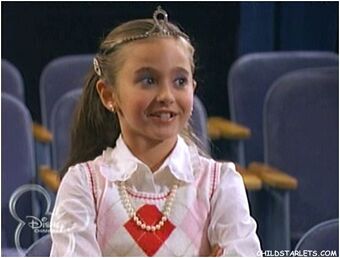 Buffy is the younger sister of Muffy. She was only seen in a few episodes, mainly as Sydney's foil. It is implied that Buffy is to Sydney what Muffy is to Raven. She also has the same first name as Buffy Summers, the title character from the 1992 movie and 1997 TV series "Buffy the Vampire Slayer" (although unlike her namesake, she doesn't hunt vampires, demons and the forces of darkness).
Ad blocker interference detected!
Wikia is a free-to-use site that makes money from advertising. We have a modified experience for viewers using ad blockers

Wikia is not accessible if you've made further modifications. Remove the custom ad blocker rule(s) and the page will load as expected.